Maluna leggings can be worn under pants or a dress / skirt, and also at night as a pajama bottoms. The material is a extra soft 95% cotton and 5% elastane, certified GOTS * certified fabric. The seams are outside and the composition label is removed and replaced by prints on the outside of the garment. The elastic waist is extra wide to  less tighten the skin. The leggings has integrated feets, so that the leggings can not be pulled up.
Under the feet are three small anti-slip stars. The Leggings exist from birth size to size 8-9 years.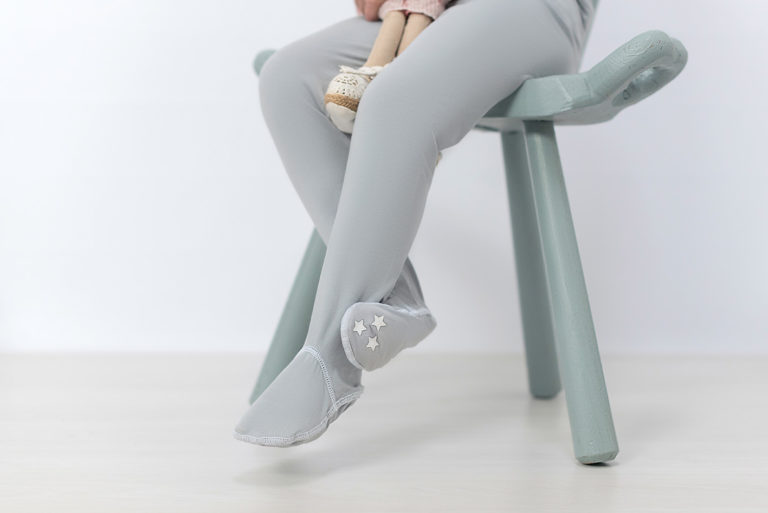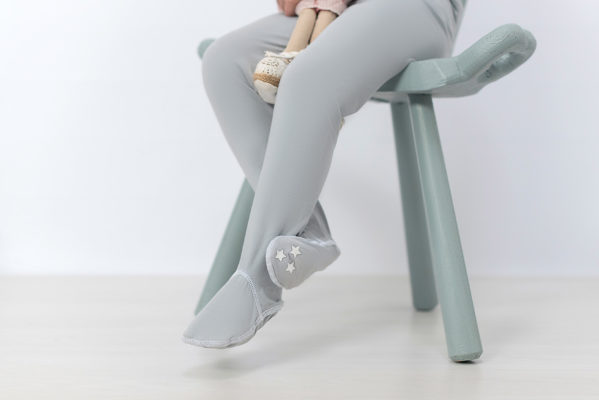 These leggings are also a good alternative to replace tights which are often very irritating for atopic skin.
My daughter Pauline, who suffers from eczema, tends to scratch her ankles and knees. She wears often cotton / elastane leggings because jeans or fabric pants are  too rough for their atopic skin. She always wears socks with her leggings, because her skin is very fragile still at the ankles. The problem is just that she often took off her socks to scratch the ankles and then she pulls up her leggings to scratch her legs and knees and back knees.